This year I'm participating in Chelsea Landon's 52 weeks of photography challenge. The first week's challenge is entitled "Setting Goals", and the prompt reads:
In the next year we will challenge ourselves as photographers and artists. Setting goals is the first step in that journey. Right now in this moment think about what you'd like to achieve. Are you hoping to get better at portraits? Maybe you want to be able to document your travels more coherently? Maybe you just want to give yourself a new hobby and artistic outlet. For our first week, set a goal and make a photograph which shares and documents that goal. We will revisit this midway through and at the end of the year.
My goals for the year and for the challenge is simply to take more photos. 2019 was a particularly bad year for me photography-wise, and this photo represents my goal to change that in 2020. Here, the dusty, dirty camera sits unused in the darkness; but it is illuminated by a ray of sunshine and it casts an arc of possibilities.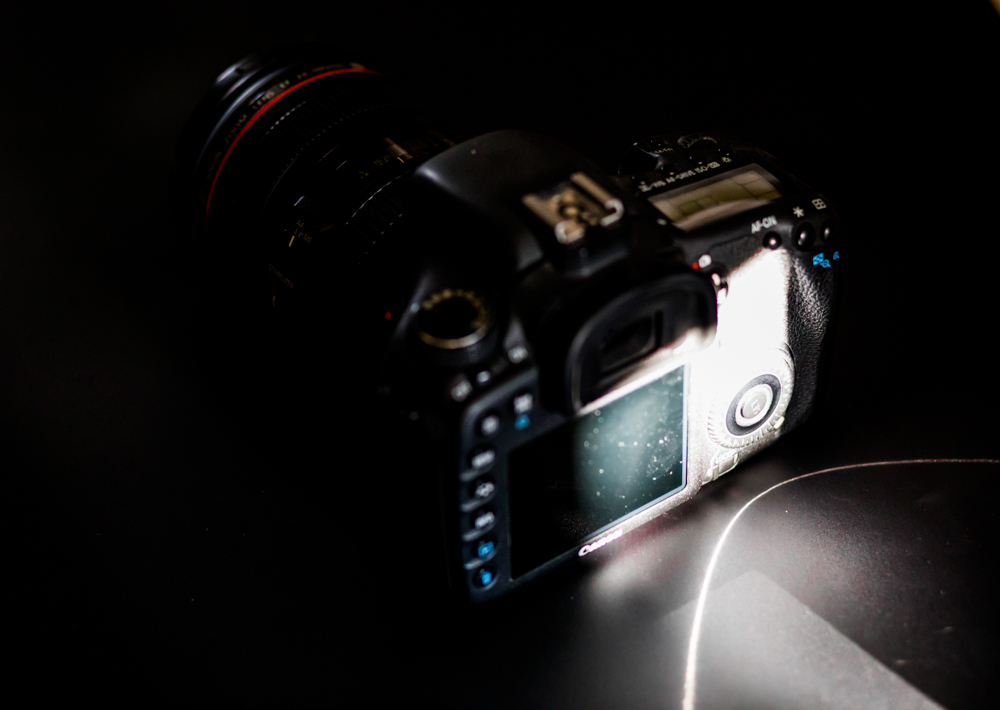 ---