This week's prompt from Chelsea was to take a photo with shallow depth of field:
We can control how much of an image is in focus via our depth of field. With shallow depth of field, only our subject element is in focus with the rest of the frame in blur. Both the subject's distance from the background and the chosen aperture (wider aperture, smaller number) help to create and enhance shallow depth of field.

For this week, choose a subject element and appropriate settings/placement to show shallow depth of field. Can't control your aperture? No problem! Take this as an opportunity to practice subject distance!
This shot took a surprising amount of work to get as shallow of a focus as I wanted. It was tough to get the "front" orange in focus and far-enough away from the background to get much blur. Plus, all the stupid oranges kept falling all over each other 😒 I'm pretty happy with the results, though.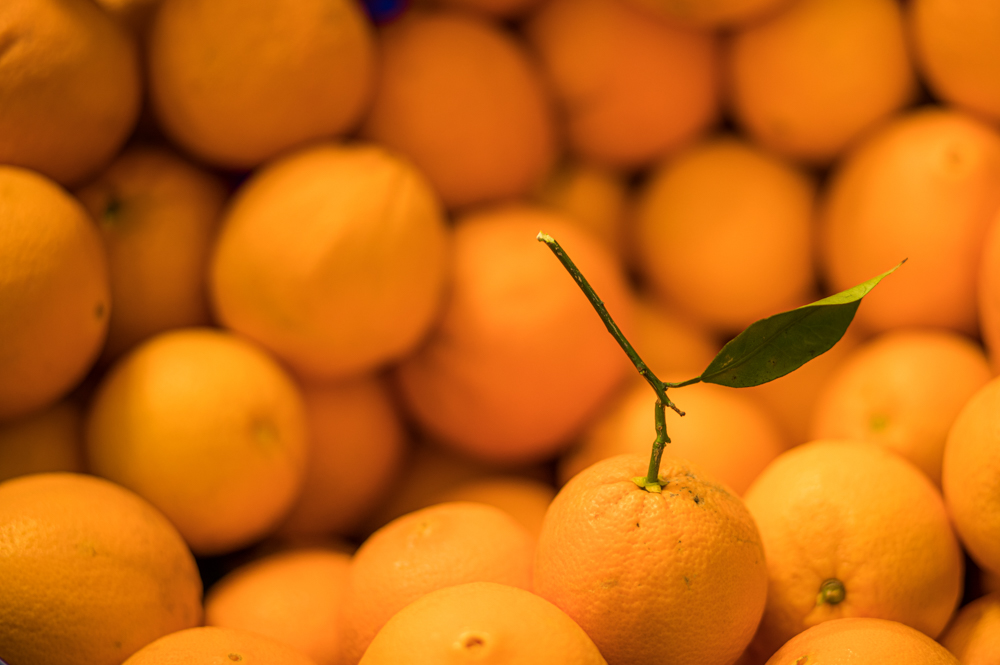 ---