In contrast to last week's prompt, this week we were supposed to "freeze motion." Chelsea says,
Stop a bird, plane, or even Superman in their tracks with just this one easy step*! Using a fast shutter speed will freeze motion. No need to worry about those shaky hands (of which I suffer), nor do you need a fancy tripod/stable surface.

*other steps may be necessary, i.e. readjusting other settings.

Find a moving subject and stop its motion with a fast shutter speed. Can't control your shutter speed? No problem! Take this opportunity to think creatively. How else can you freeze motion?
I got the idea for this shot pretty early in the week, but procrastinated on the execution, so I'm posting this up at the last minute again. I was very surprised at how challenging this shot was; I was expecting to set it up, take a couple shots, and be done in 30 minutes or so. I completely underestimated it. The big thing I struggled with was, in order to get an "acceptable" shutter speed with "acceptable" noise levels, I had to pump an utterly absurd amount of light into the scene. It took me a long time to even figure out where I could get that much light, because I definitely don't have any spotlights or floodlights or anything. Anyways, I'm pretty pleased with the final result: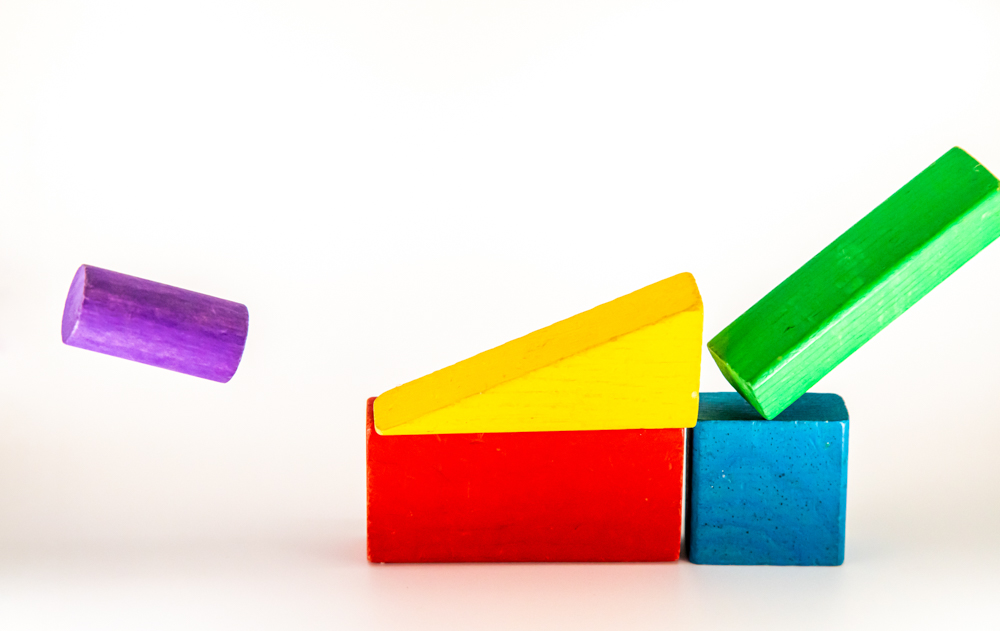 To get this shot to work, I took a lightbox that I have, stuck an LED strip across the top, and shoved two floor lamps with extra-bright LED bulbs into the box. Even then, you'll note I was shooting at ISO 3200! Geez. Here's a behind-the-scenes image: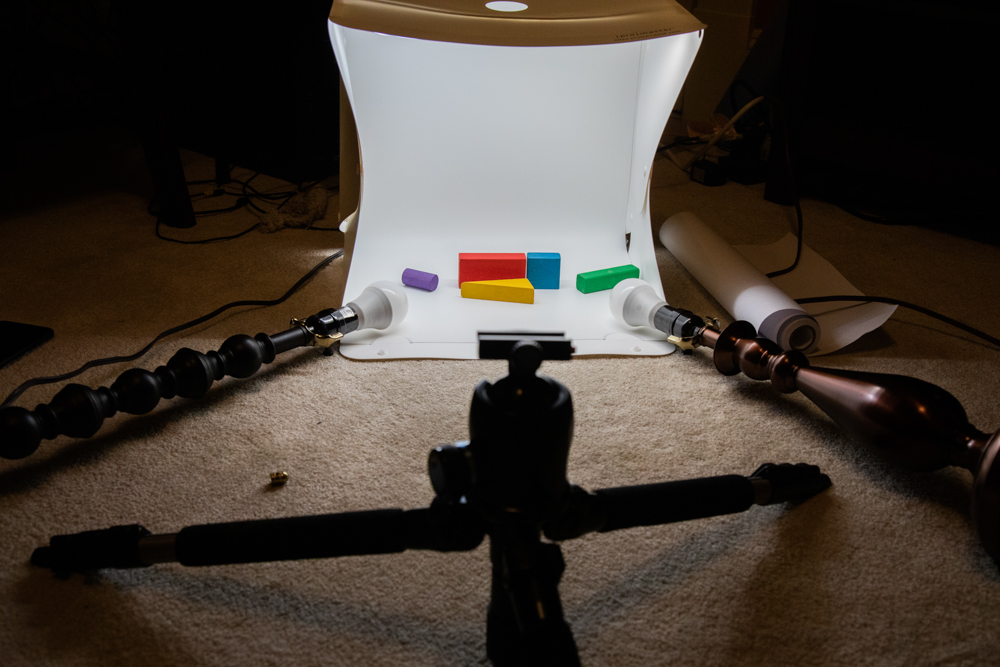 To get the shot, I just dropped the purple rod in through the hole in the top of the lightbox, and shot with high-speed continuous shooting. Once I got the light right, it took about 3 tries before I got the shot I wanted.
Finally, here's a shot before everything goes flying. No motion here, but I do really like the colors and the shapes a lot: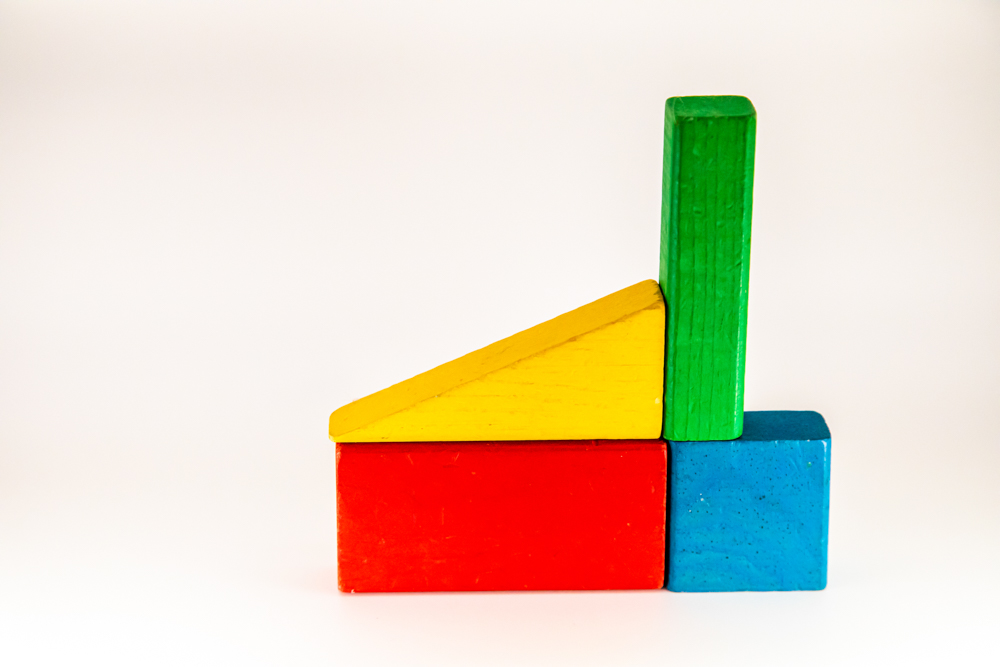 Anyways, now it's time for bed. Maybe next week I'll not wait 'til the last minute…
---