My main photo-editing computer was out of commission last week so I didn't get anything done for week 10. The one photo I took that I thought might qualify was very clearly not sharp. I might go back and revisit week 10 at some point, but for right now I'm just trying not to fall behind.
This week's entry was all about the grain. Chelsea says,
I personally love to embrace the grain. Find yourself a scene which maybe does not have the ideal lighting and put your ISO to the test. Worry not about those pixel-peepers from last week, but only of the interest of the scene itself.
The idea for this photo came immediately to mind: the saxophone used to be called "The Devil's Horn," presumably because it was used in unholy summoning rituals or the like. So I tried to capture that with this grainy, unearthly, slightly-glowing shot. I hope you can imagine flames flickering around it: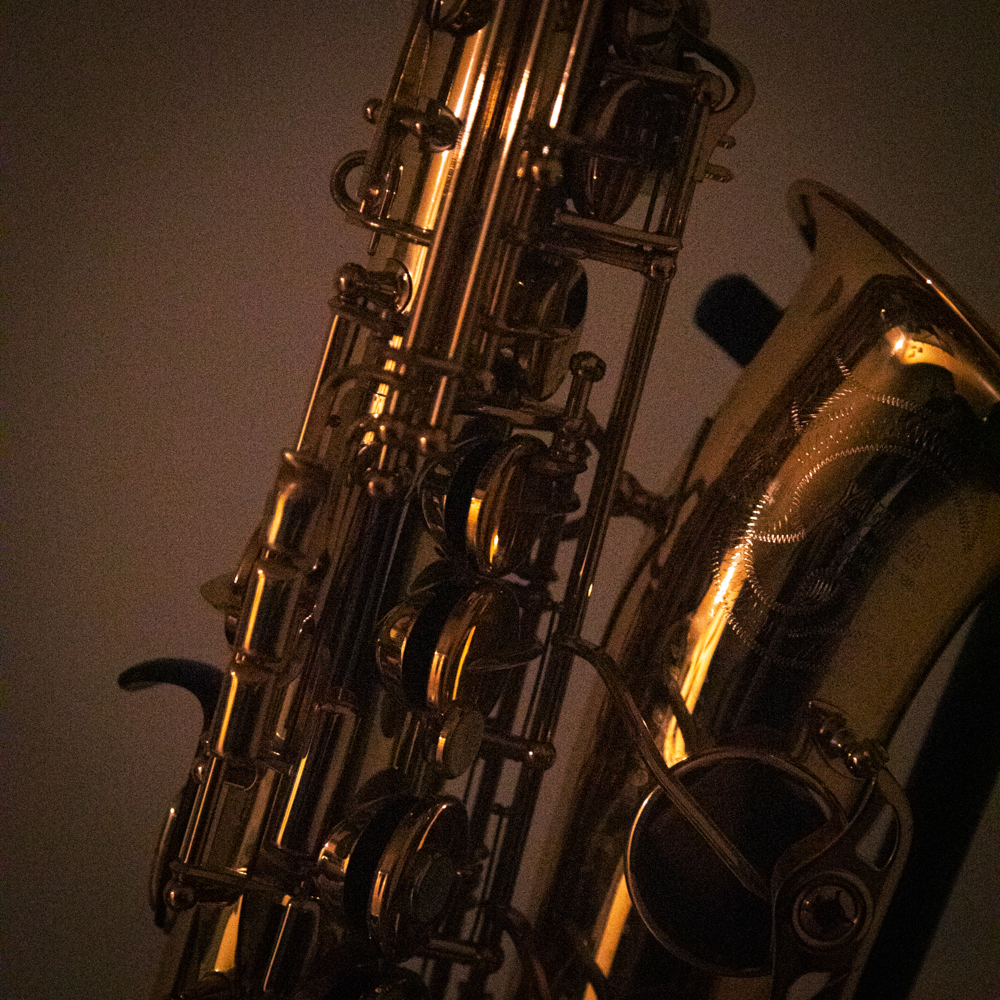 ---