This week's prompt was titled "Speed" and was open for interpretation: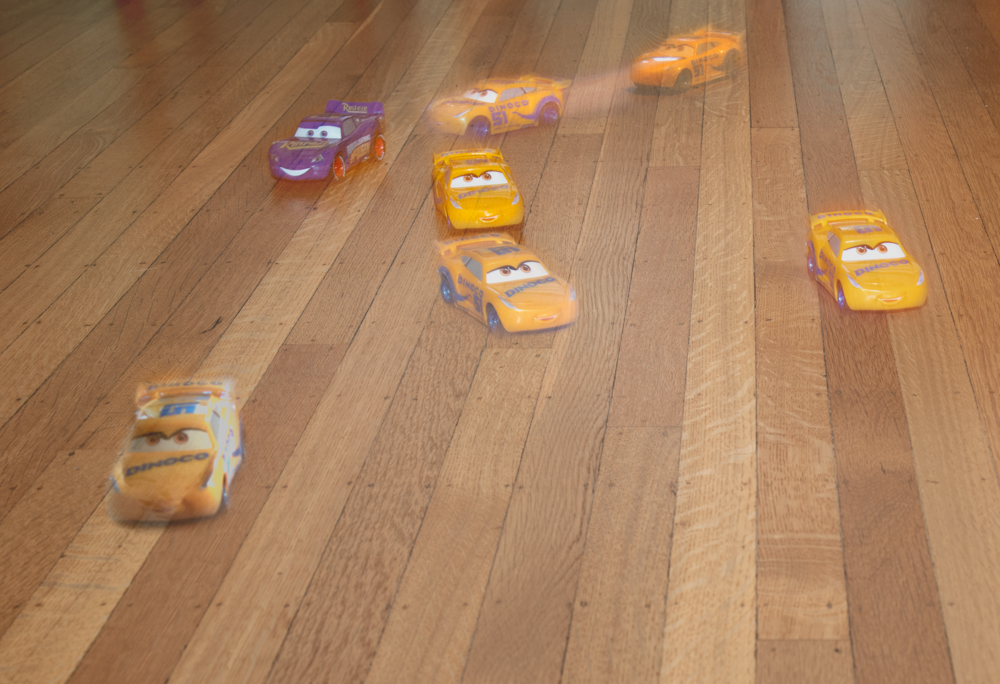 Well, it had to happen sometime — this is my least favorite shot that I've done for the challenge so far. I initially was trying to get a rear curtain sync shot to get a "speed trail" behind Cruz, but that turned out to be a lot more challenging than I expected, mostly because driving the remote control car at the same time as I was trying to take that shot was tricky. I then had the idea to composite all of my shots together, which sorta worked, but I think it could be better. Unfortunately, I ran out of time to spend on it this week.
Things I'd do differently next time:
Different background — I was initially envisioning that the oak floor would provide a hint of a "racetrack", but it ended up that the yellow in the wood made the speed trails for Cruz really hard to see. Next time I'd go for a solid black or solid white backdrop.
More consistent lighting — because I wasn't initially planning the composite, each of the shots had different lighting angles, camera settings, etc. It was really tricky to balance all of these in post.
Maybe have someone else drive the car?
Anyways, that's why I'm doing the challenge! If every shot comes out perfect I never learn anything. On to next week!
---