(Note: this post was a day late because of various issues; also, you may have missed last week's post because of email integration issues. Check it out!)
We're entering a series of compositional challenges; this week's theme was framing. Chelsea says,
One of the more difficult things for a photographer to master is guiding the viewers eye to the intended subject. A method for this is creating a frame within the frame around the subject, making it almost painfully obvious where the viewer should be looking. There's the old standbys of doorframes, window panes, etc. But you can branch out from this and try less obvious framing elements.
I wasn't too sure what to do with this one for most of the week, and then the answer popped into my head at the last second. Voila!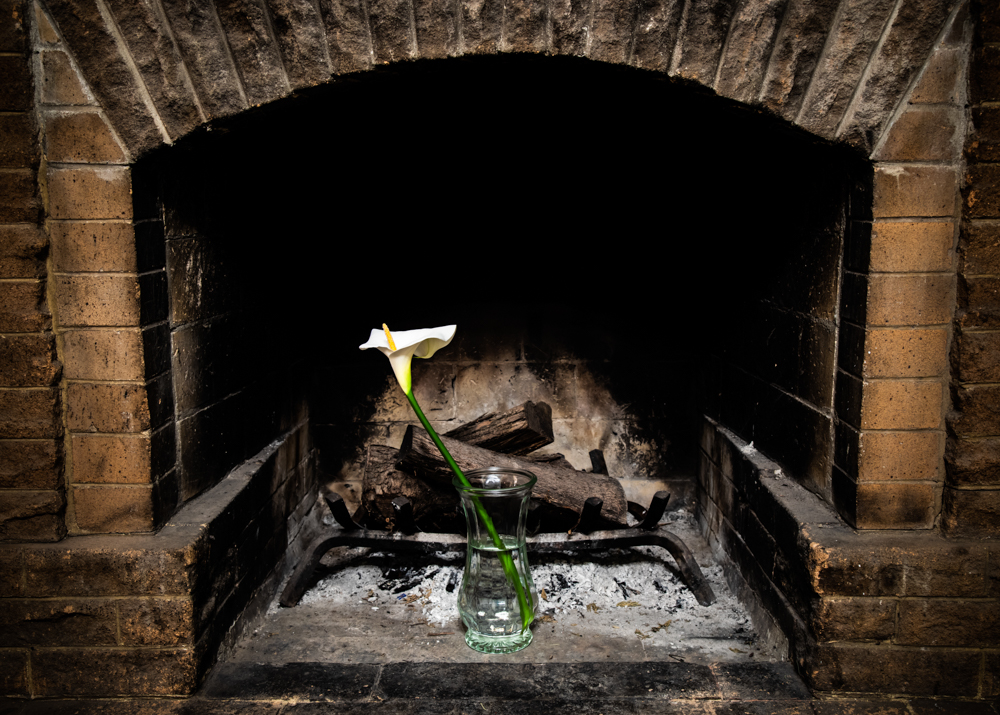 We had gotten an Easter lily earlier in the week, and the placement in the fireplace pretty much sums up my feelings about Easter and Lent this year. Hope y'all are staying safe and healthy!
---