This week, the prompt was "candid". Chelsea says,
People (and animals!) more often than not freeze up when aware that a lens is pointed at them. Get those natural expressions by photographing a candid moment. 
I was dreading this week a little bit, because I'm not the greatest at candid photography to begin with — I have a big camera and it feels super awkward and uncomfortable to take photos of people out in public unless I'm far away. And I don't like talking to people, so I don't want to ask people for permission (and also, asking for permission seems to defeat the purpose). Lay on top of that shelter-in-place orders that mean I don't see very many people, and this week felt pretty intimidating.
But luckily we were able to go see some friends (appropriately social-distanced in a parking lot) and I was able to snap this shot, which I'm actually really happy with. Would love to know what you think!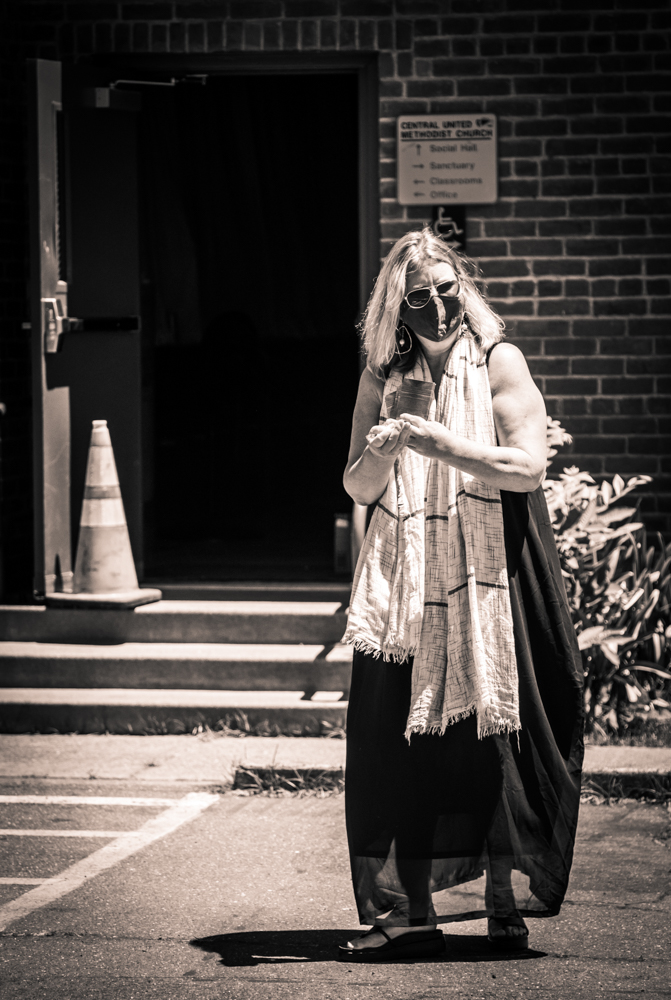 ---