Oops I'm a little late. Last week's theme was "staged". Chelsea says,
Set up every aspect of this image. It could be a posed portrait, still life, macro shot of your beloved Lego set. Whatever it is, carefully place each element visible in the image.
Part of the reason I'm late is cuz it took me a while to come up with something; the other part was cuz I was playing too many video games. I mean, uhh…
Anyways, I'm a big tea drinker, so this was a pretty easy shot to set up. The tea is a "green earl grey" which is really quite lovely.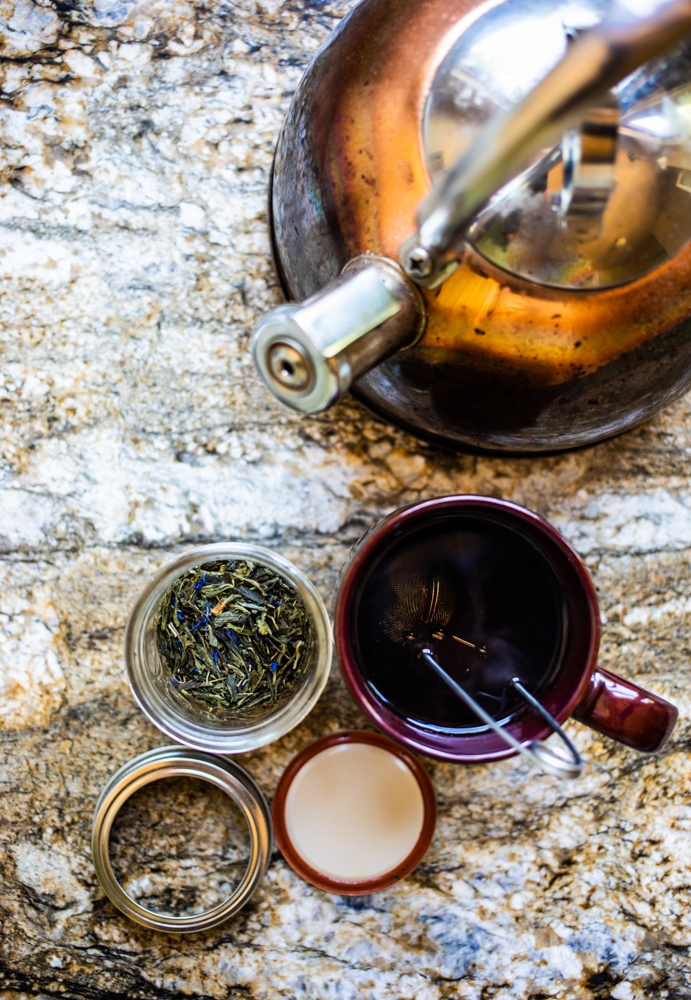 ---