This week's theme was another chance to learn about other professional photographers, with Miwa Yanagi as our muse this time. Chelsea says,
Miwa Yanagi is a Japanese photographer best known for her carefully staged photographs. Every detail of her images is made with detailed intent. Her Elevator Girl series depicts elaborate scenes and set-ups which may seem at times spur of the moment, when in fact they are mindfully created. 
This week make an image which on first glance seems effortless, but make it with dedicated intent – noting every single visible element and molding it to your choosing.
I… don't know if this image seems "effortless" but I'm pretty sure it meets the "dedicated intent" part of the prompt. This took quite a bit of work both during the actual shoot, as well as in post-processing. I think it qualifies as one of the weirdest photos I've ever shot, in any event. Curious to know your thoughts!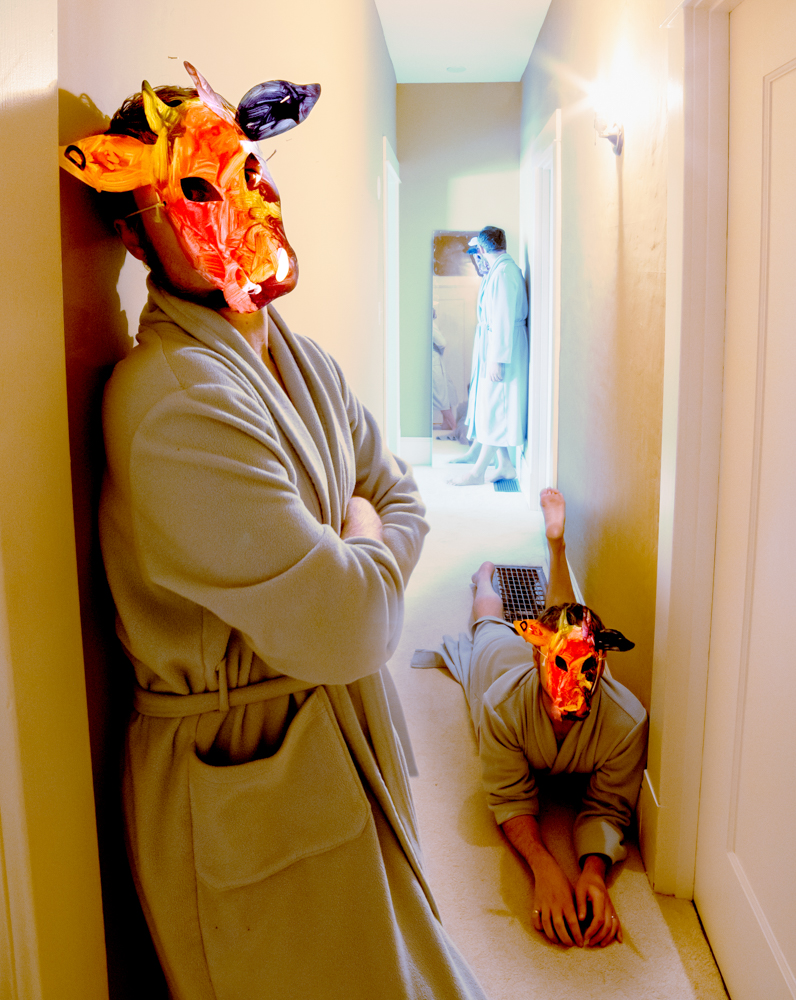 ---