This week's challenge was about portraiture. Chelsea says,
Let's do portraits! Find a willing model (yes, your dog will do just fine) and work to capture their personality in the image.
Well, I confess I was dreading this week. I sometimes have trouble defining what type of photography I do, but I can say with confidence that it's not portrait photography. I'm probably OK with the actual photography part of things, but so much of portraiture is about interacting with your subject; making them feel at ease, posing them right, getting the right expression/shot/mood/whatever… and that just doesn't come naturally. I'm sure I could work at it and get good at it, but I don't enjoy it and this is supposed to be fun, right?
So I was really tempted to skip this week's challenge, but I'd already missed last week's challenge and I really didn't want to skip two in a row, so I decided to push myself a bit and try for it anyways. I went for a very "standard" portrait, I wasn't about to try anything weird or esoteric here, but even so I'm quite happy with the results.
This is my good friend Chris: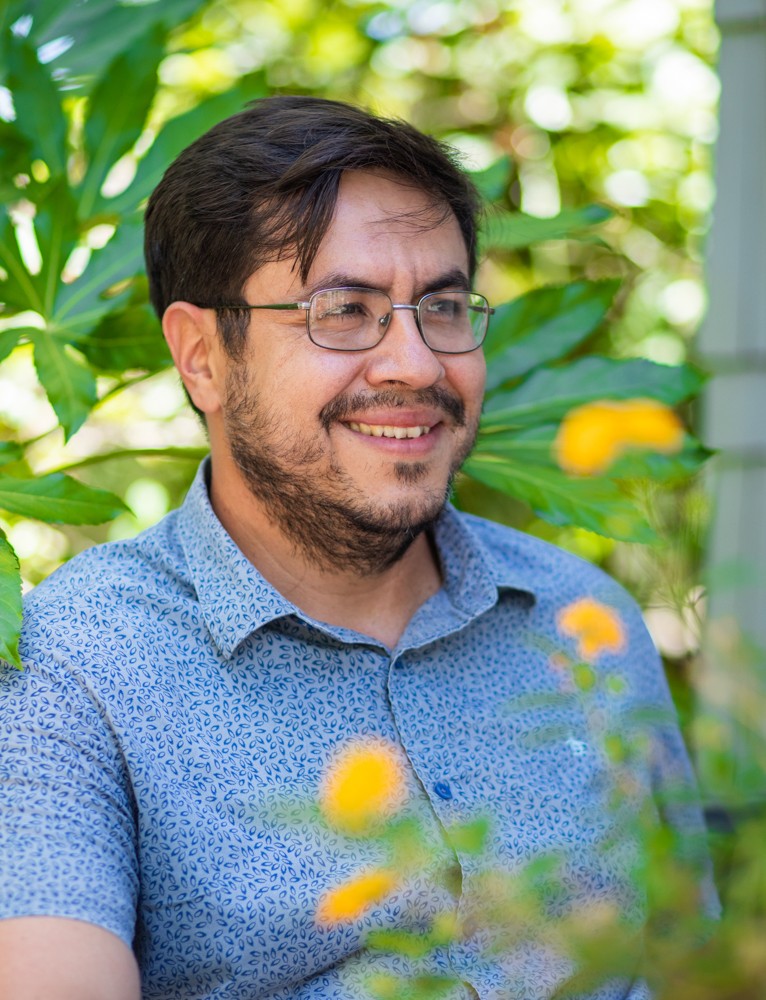 ---