This week, Chelsea says
Controlling natural light can be daunting as it is at first thought, well, uncontrollable. But, spoilers! You can control natural light. Find open shade, use a reflector/poster board, create shadows with your own hand. The possibilities are as boundless as your creativity.
I really love shooting with natural/available light, I eschew having to set up my own lights as much as possible. So this challenge was exciting for me; it ended up being a bit of work, as the first two shots I took didn't really pan out.
I first tried to go for a full-moon photo last night as a very obvious play on the theme, but I really couldn't get it to work. I think I need more practice there. The moon is (surprise) quite bright! Next I tried to get a really beautiful tree that always gets illuminated in the setting sun in a really pretty way, but sadly the photo that I took didn't quite capture the beauty as I wanted it to. So I finally went with this shot, which is another one I've been wanting to take for a while. The light patterns are made by the sun shining through 100-year-old glass that has rippled and warped. I had to play around with the composition a bit but got something I'm happy with in the end: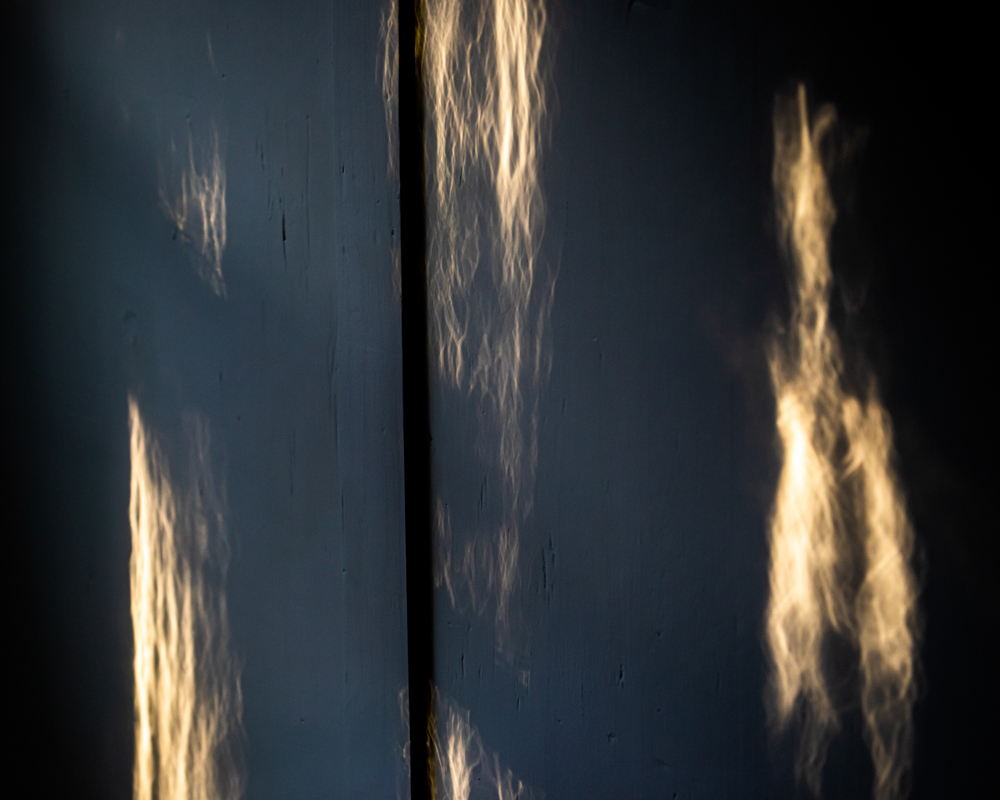 ---