This week's theme was "surreal". Chelsea says,
Surrealism seeks to release the creative potential of an unconscious mind. This often comes from that feeling of something just not being quite right that we explored last week. Make a surreal image this week. Need inspiration? Check out some of the masters: Man Ray, Rene Magritte, Dali.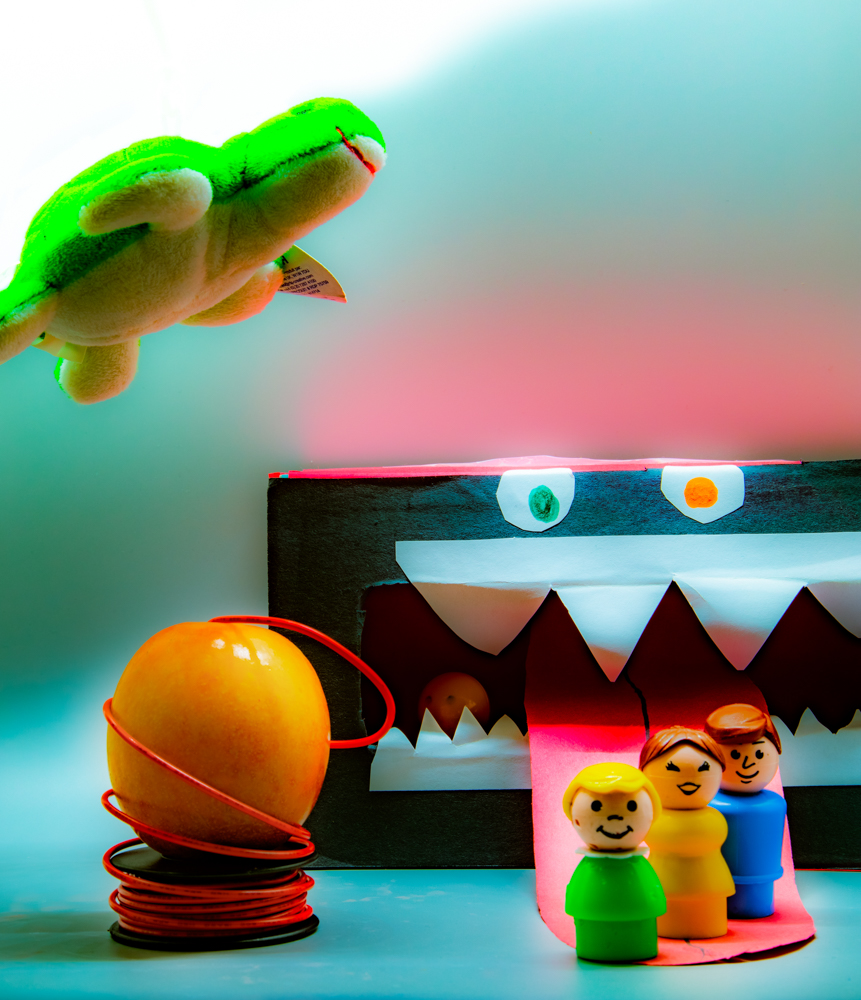 This week was a bit of a challenge for me. I really wanted to try to capture the feel of some of the Surrealist painters and artists, but figuring out how to do that was harder than it sounds. I was originally thinking of trying to do something Dali-esque by taking a photo and distorting it post-processing, but it was beyond my photoshop abilities and time to get the effect I wanted.
So instead, I came up with this; many of the surrealist painters created real-looking objects in bizarre arrangements or combinations. Fruit features prominently in Rene Magritte's art, so I took some fruit and other objects from around the house and arranged them in a sort of still life.
I'm not convinced the HDR was necessary here — again, I was going for that super-over-the-top HDR look, and I was having trouble quite getting that to come through in this shot. Nevertheless, I'm reasonably pleased with the results — I'd be curious to know what you think!
---