Week 45's challenge was "negative space". Chelsea says,
The opposite of last week – allow for a lot of breathing room around your subject. Negative space can elicit feelings of vastness, loneliness, calm, etc. Frame up your subject in a way which allows for a lot of emptiness around it on all edges of the frame. 

Read more about negative space and other compositional guidelines here.
The negative space challenge was a fun one to think about, but it was hard to actually come up with a shot! At first I was going to try to shoot a bird silhouette against a grey sky, but was having trouble capturing that. Then I ended up with this fence shot: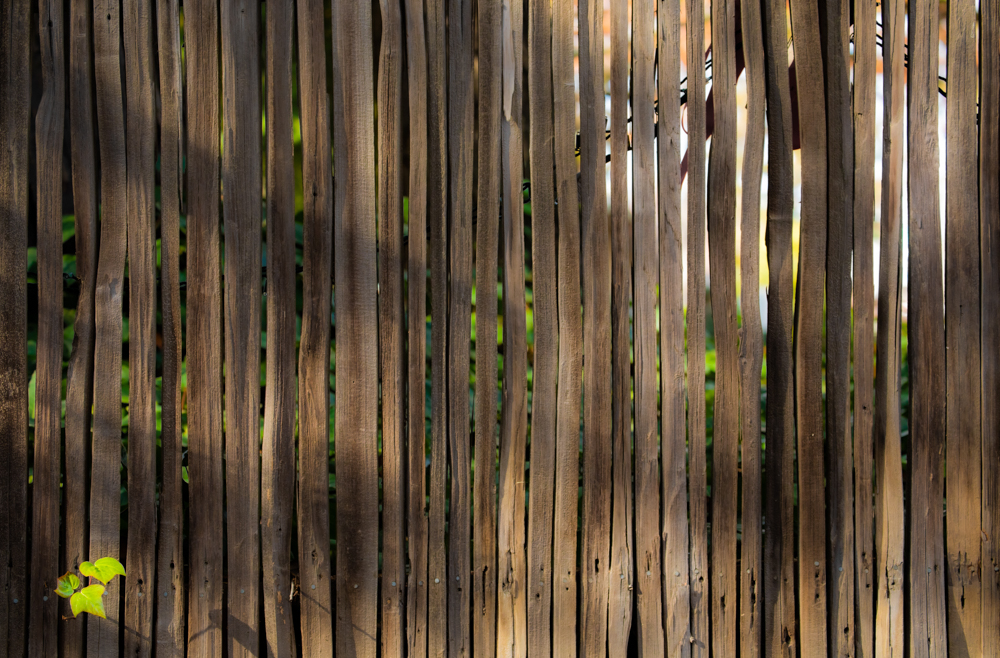 This doesn't quite fit the description that Chelsea posted, but I kinda like that there are two interpretations of the "negative space" idea here: first that the subject (the green leaves in the bottom left) are just poking through a sea of negative space (the brown fence), and secondly that maybe the "real" shot is actually the greenery behind the fence, and is only visible through the negative space formed by the slats.
Anyways, I might be overthinking it, but what're you gonna do, amirite?
---