Still catching up on stuff. Chelsea says,
Last week you learnt that monochrome doesn't exclusively mean black and white, but this week that's exactly what you're going to do. There are times where even I can admit that color can distract from the intended final image. With this in mind, go make an image where color is not a factor and create a strong composition that does not need the (however beautiful) frills of the color wheel.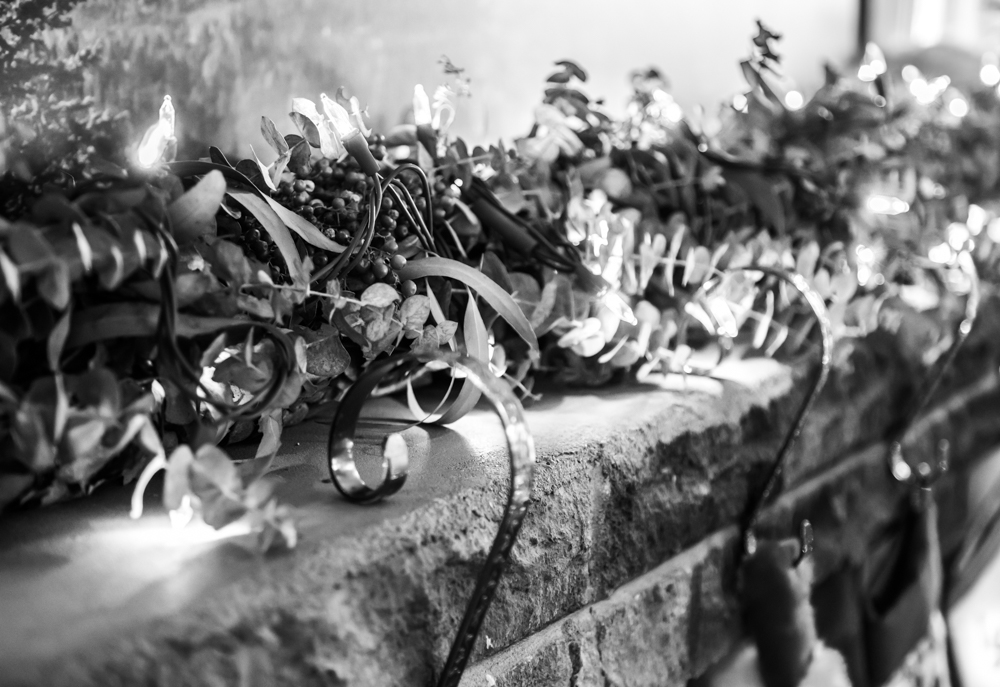 I really love Christmas lights and decorations, and all the colors and beauty that comes with that. But for whatever strange reason, I love black-and-white shots of Christmas stuff even more. I think maybe this is because it speaks to all the themes of Christmas: light shining in darkness. The colors are pretty, but putting stuff in black-and-white really boils it down to its essential elements. In my opinion.
Merry Christmas and Happy Holidays!
---