Hey, I'm ahead of the game this time! This week's prompt was "One Room" — Chelsea says,
Similar to last week, we're going to explore a space which is maybe overlooked on any given day. Choose a room in your home and try and show its personality in one photo. This doesn't need to be a sweeping wide-angle view of the entire space – maybe it's one corner of the space that sums it up entirely. Want to play this one on hard mode? Choose a less-lived in space, something like the bathroom or kitchen, where maybe there are fewer bits of decoration.
I'm not sure if this is an "objectively" great photo but I like how it fits the prompt: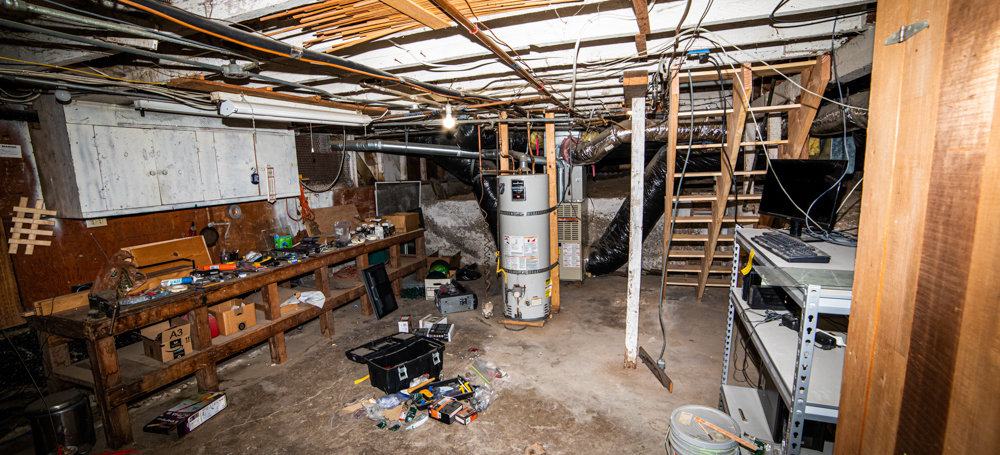 For this shot I wanted to take an "ugly" room and give it a "professional" treatment. I shot this with an on-camera flash pointed straight ahead on my wide-angle lens so you can really see it in all its, uh, glory. This is definitely where all the zombies are hiding for the coming apocalypse.
---