Last week's theme was "artificial light." You might recall that I postponed that prompt during last year's challenge until the very end, so hey! At least I'm not 40-some-odd weeks late this time around! Chelsea says,
Now I know not everyone has studio lights or even an on camera flash. But guess what, artificial light is any light that isn't natural. That could be your desk lamp, the neons of your local bodega, street lights, anything that isn't that fiery ball of gas in the sky. For this challenge I'd like you to focus on artificial light you can have some control over, however.
I have a hard time with these challenges; I don't really do a lot of work with "controlled" artificial light; it's not a strong suit of mine, and I don't especially enjoy all the fiddly setup and moving and positioning and re-positioning that a lot of artificial light shots require, so I don't do it much and I don't have a good idea of what's possible or easy.
Anyways, I'm late on this one because my first photo didn't work out, and then I came up with this photo after mining all of the other participants' shots for ideas. It still isn't quite perfect… I wish that there was a bit more of the lamp visible in the shot so it doesn't just look like a glowy white spot in the corner, but… whatever. I'm over it. 😛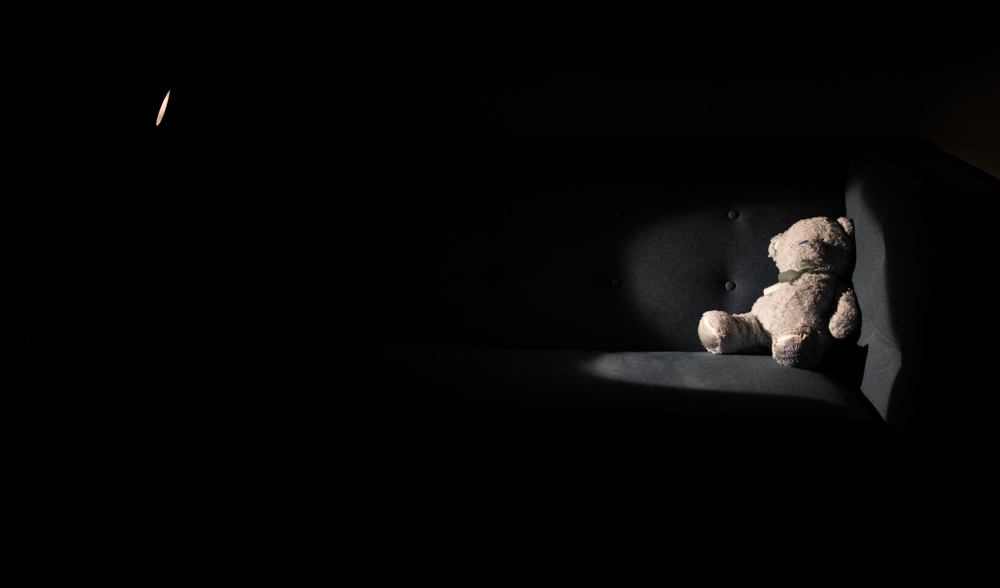 ---