So, y'all might've noticed that I've been absent for a while. Last July I put my camera down and then basically didn't pick it back up again until last week. I just… didn't really care, or have the energy to deal with new photos. I think it's probably safe to say I burned myself out. I knew I didn't want to stop photography, but wasn't really sure when I was going to pick it back up again. So I wasn't really planning on doing the 52 weeks challenge this year, but was looking at the first prompt and had a really great idea for a photo pop into my head, so, well, here I am.
My goal this year is to be able to keep up with my photography without burning myself out: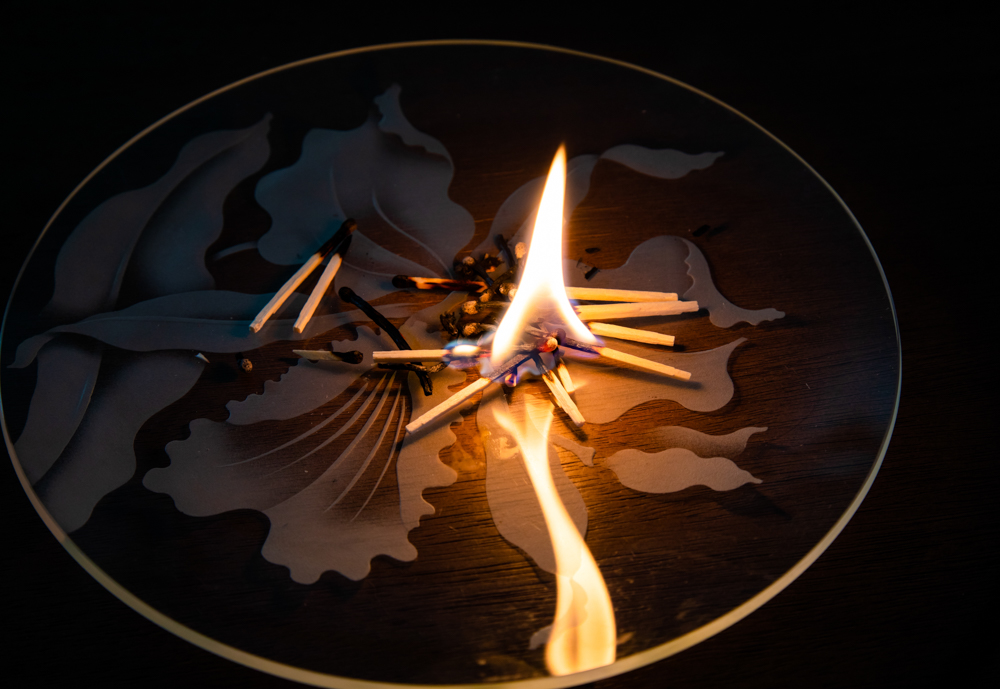 This was kindof a fun photo to make since it meant I got to play with matches… I guess you're not normally supposed to do that, or something? 😛
Anyways, back on the subject of burnout, one of the things I've realized is that while I like taking photos, editing has just felt like an enormous chore recently. So every time I snap the trigger, there's this nagging voice in the back of my head saying "Oh, great, another photo you're gonna have to sort through later." So an auxiliary goal of mine is to figure out how to make the editing process a bit less of a chore. My first attempt here is to listen to audiobooks while I'm editing… I've never gotten much into podcasts or audiobooks in the past, because it's hard for me to focus on something else and listen to the book at the same time, but I feel like in most cases the editing process is using a different-enough part of my brain that I might be able to pull it off. I guess we'll see how it goes!
In any case, whether I keep this up or not, Happy New Year! I hope you all have a great 2022.
---