This (well, last) week's theme was "High Noon". Chelsea says:
High noon is one of the more despised time of day for many photographers. The sun is, well, high, and that light is harsh, so I understand how this may lend itself to be a major challenge. But remember, with harsh light come harsh shadows, maybe intentional lens flare, artfully blown out highlights, etc etc. Have fun experimenting with conditions you may not be comfortable with – look for light reflecting off windows, or cascading over a fence creating patterned shadows. Make the like work for you, not you having to work around it.
Last year, I got a 10-stop neutral density filter (thanks, mom!) and haven't really done much with it yet, but I've been excited to do some daytime long exposure shots for a while. So when this challenge came along, I took that filter out to go play! Here's my submission: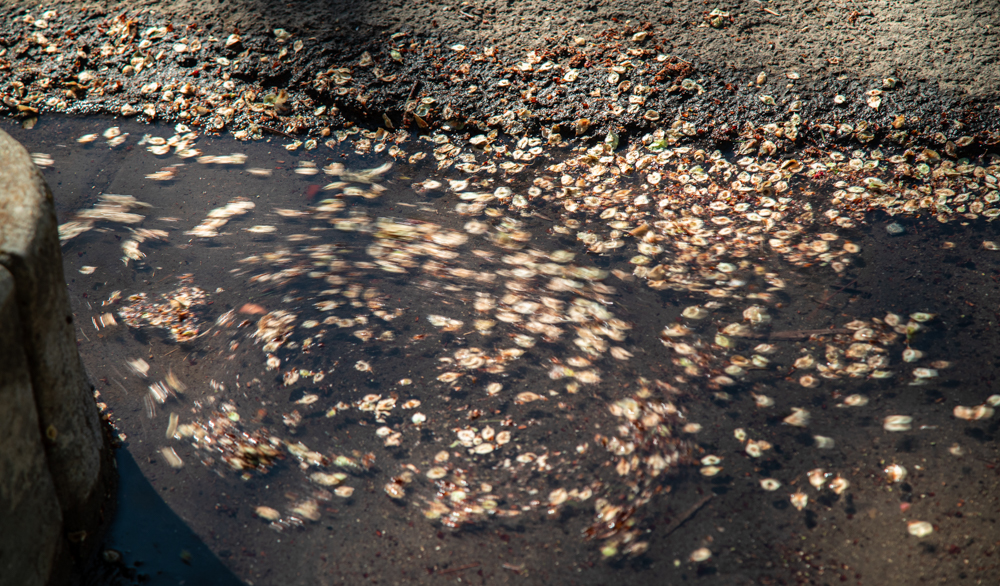 I also took a few "runner-up" shots that I was fairly proud of, as well:
It's not a perfect filter — it adds a bit of a "purple" cast to the images that I haven't really figured out how to get rid of yet, but I do really love the effect of the motion blur in broad daylight! I think it's super fun.
---